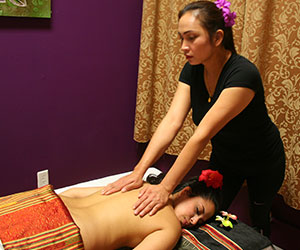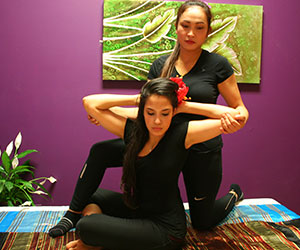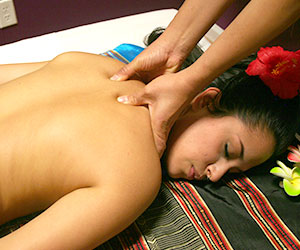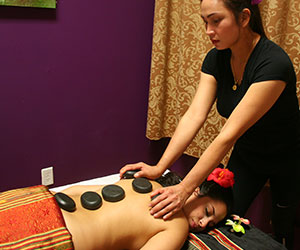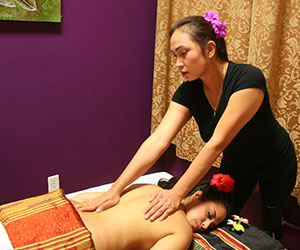 Our Massage Services Rate
1 Hr. $80
90 minutes. $120
2 Hrs. $160
30 minutes. $60
Couple 1 Hr. $160
Couple 90 mins. $240
Couple 2 Hrs. $320
Body Scrub ( 30 Mins.) $80
Massage + Body Scrub ( 90 Mins. ) $160
Massage + Body Scrub ( 2 Hrs. ) $200
Facial (50 Mins. ) $80
Sports Massage ( 1 Hr ) $100
Pregnant Massage (1 Hr ) $100
Original Thai Massage ( 1 Hr.) $100
Thai Spa Package 2 Hrs. $210
-Massage 1 hr.
-Body Scrub (30 Mins.)
-Facial (30 Mins.)
.
Thai Spa and Thai massage at Las Vegas offer Thai massage and Thai Spa service. Our Thai massage Therapist use thai local massage technique to help you relieve and relax from stress and pain. Our services also have Swedish Massage, Hot Stone Massage, Deep Tissue Massage, Combination Massage which all make your spa day perfect. Our massage room is very clean and modern in thai decoration. you will feel very comfortable and relax in Thai ambient while you massage here. We are the best thai massage in las vegas and you will never forget our thai massage service.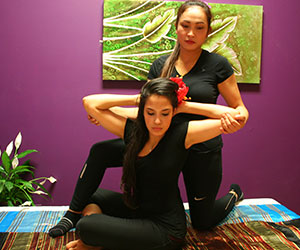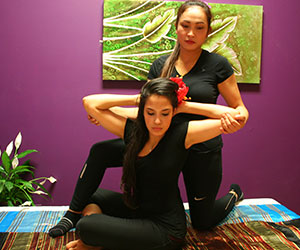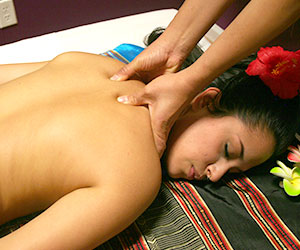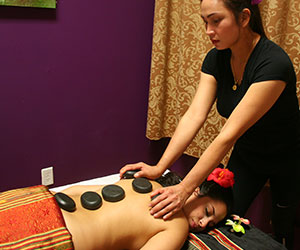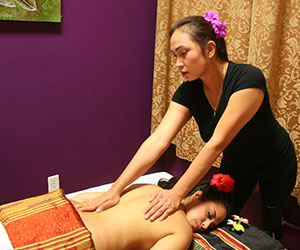 The combination of energetic and physical aspects is what makes Thai Traditonal Massage unique and so effective. Traditional Thai massage is really a deep, full-body treatment, starting at the feet and progressing up to the head.
This style of bodywork consists of compressions and stretches to the energy lines, muscles, ligaments, tendons and joints by using the hands, thumbs, elbows and feet. It is a unique combination of gentle rocking, stretching and acupressure techniques to effectively open joints, improve flexibility and circulations. This practice relieves body tensions, including the spine, and offers similar benefits as traditional Yoga.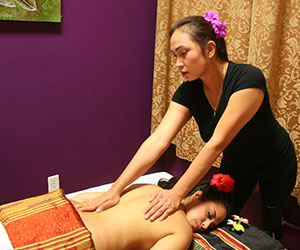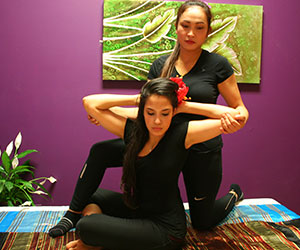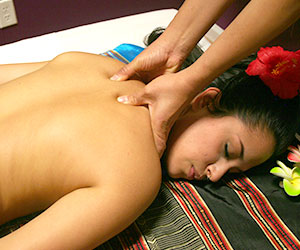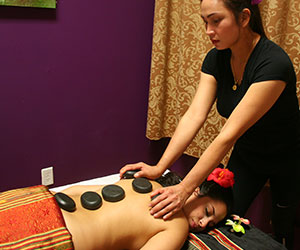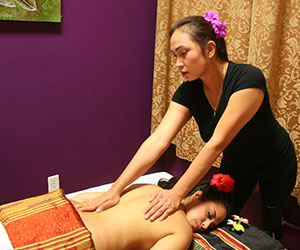 A fabulous blend of East and West Thai aroma massage blends East and West techniques. Thai-style deep massage with yoga stretching is combined with sophisticated western-style Swedish massage. The client is undressed for this massage (proper draping ensured)This type of massage slowly takes away the strain of the daily grind, revitalizes your energy and leaves you feeling totally relaxed and peaceful.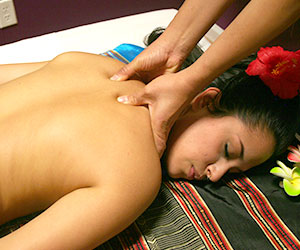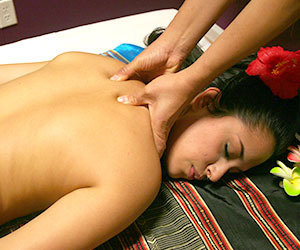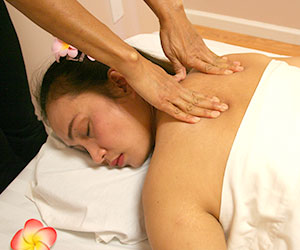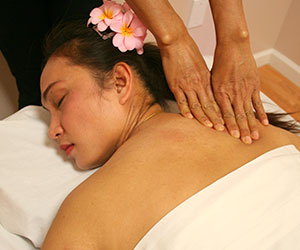 Deep tissue massage is designed to relieve severe tension in the muscle and the connective tissue or fascia. This type of massage focuses on the muscles located below the surface of the top muscles. Deep tissue massage is often recommended for individuals who experience consistent pain, are involved in heavy physical activity (such as athletes).
A variety of modalities are used to relieve muscle tensions and body aches. This customized treatment involves acupressure. It is not only a great way to rejuvenate your body, but enhance your physical performance, prevent injuries, improve circulations and reduce stress.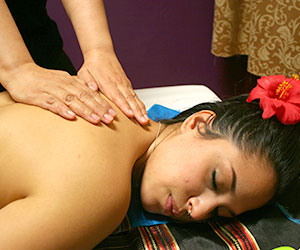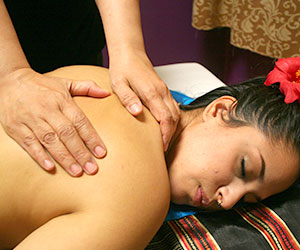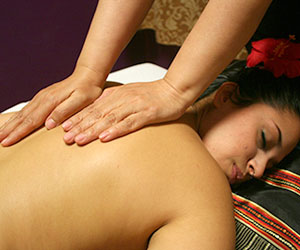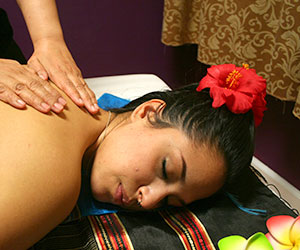 Swedish massage therapy is the modality that comes to mind when most people think about massage. As the best-known type of bodywork performed today, one of the primary goals of the Swedish massage technique is to relax the entire body. This is accomplished by rubbing the muscles with long gliding strokes in the direction of blood returning to the heart. But Swedish massage therapy goes beyond relaxation. Swedish massage is exceptionally beneficial for increasing the level of oxygen in the blood, decreasing muscle toxins, improving circulation and flexibility while easing tension.
This traditional massage uses firm, regulated pressure and long, strong movements to release muscle knots and tension in the body. The combination is particularly effective for easing tired, backs and limbs.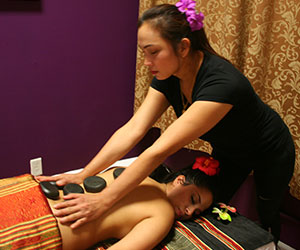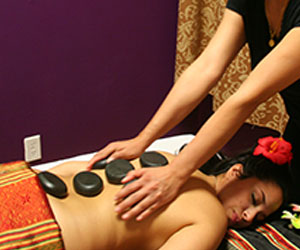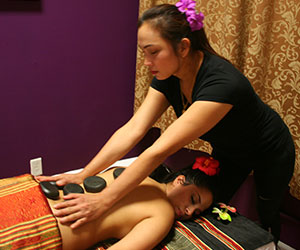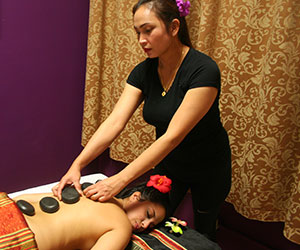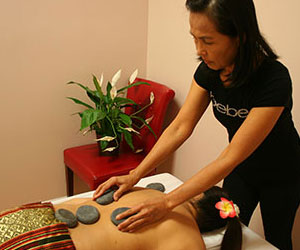 Hot stone massage therapy melts away tension, eases muscle stiffness and increases circulation and metabolism. Each hour hot stone massage therapy session promotes deeper muscle relaxation through the placement of smooth, water-heated stones at key points on the body. Our professional massage therapists also incorporate a customized massage, with the use of hot stones which offers enhanced benefits.
Combining hot stone protocols with a full body massage provides a very healing and effective experience. The hot stones also expand blood vessels, which encourages blood flow throughout the body. The hot stones have a sedative effect that can relieve chronic pain, reduce stress and promote deep relaxation.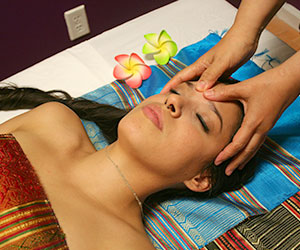 Basic Facial $80 / 50 mins.
Cleansing
Steamer
Toning Exfoliation + Extraction
Facial Massage
Collagen Mask
Vitamin C
Moisturizer
Sun Screen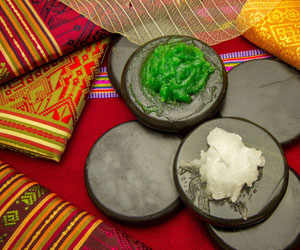 Waxing
Eyebrows
Lips
Chin
Full Face
G-Sting
Bikini
Brazilian
Full Leg
Half Leg
Back
Chest
Full Arm
Half Arm
.
$ 25
$ 25
$ 25
$ 70
$ 80
$ 150
$ 150
$ 120
$ 60
$ 150
$ 80
$ 100
$ 60